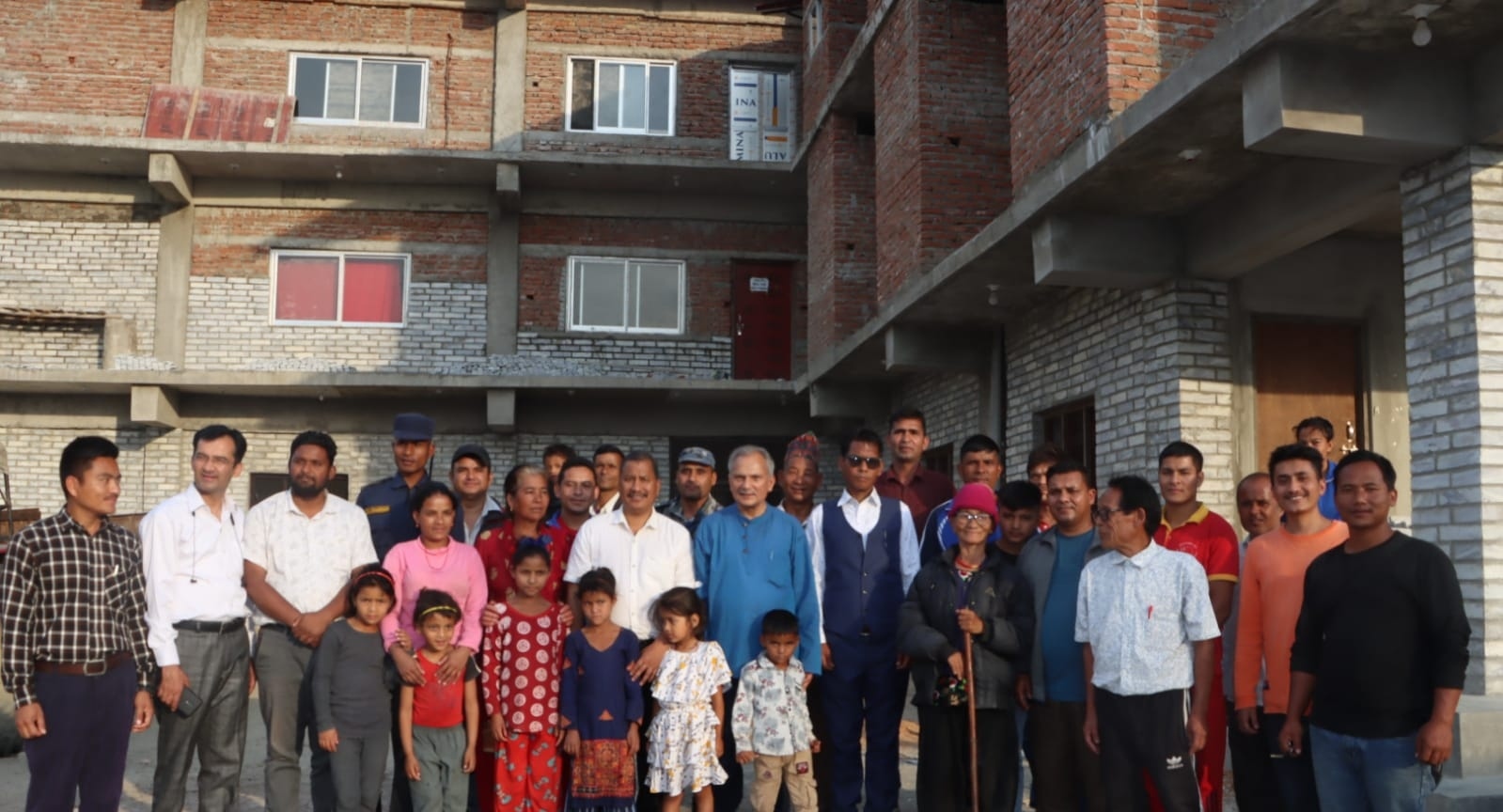 Kapilvastu / General Secretary of Nepal Communist Party Biplav and President of Nepal Samajwadi Party Dr. A meeting was held between Baburam Bhattarai.At a time when the country's economic and political crisis is deepening, the country's sovereignty is under threat due to increasing external interference and attempts are being made to criminalize the 10-year people's war, the secretariat of the General Secretary Biplav confirmed that the two top leaders met to discuss cooperation and polarization between the leftists, patriots, communists and true democratic forces.
After the meeting held at Kapilvastu office of Communist Party of Nepal on Monday, Chairman of Nepal Samajwadi Party Dr. Bhattarai inspected Birjung library, vegetable farm, fish pond and other physical structures under construction in CPN party office, while General Secretary Biplav welcomed Bhattarai to the office.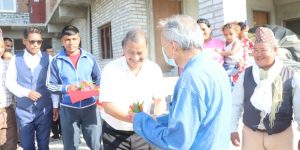 Between the analysis of Nepal's geo-political situation, the possibility of a new change in the balance of world power and the country's independence is in great danger when the MCC agreement is imposed on Nepal, the Communist Party of Nepal is discussing the creation or cooperation of a broad front of communist, anti-MCC patriotic and true democratic forces from the Jhapa Movement to the Maoist People's War. He is trying to take initiatives to protect the national independence by making and the recent statements and political meetings of General Secretary Biplav as a part of that.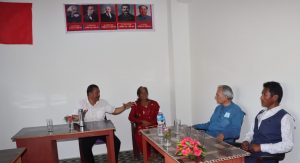 After Prachanda Baburam agreed on the line of peace and constitution under the parliamentary system, the CPN and its general secretary, who once stood as the main struggle between the Maoist president Prachanda and the CPN Maoist center, now Prachanda is becoming very weak, protecting the country from external interference is becoming the main task and the influence of broker capitalism . To unite with all Maoists and Communists with the conclusion that the cooperation of patriots against the country is inevitable,If there is no unity, there is an analysis of the CPN affiliated leaders who are trying to move forward in the direction of functional unity on joint fronts and common issues.